Our Values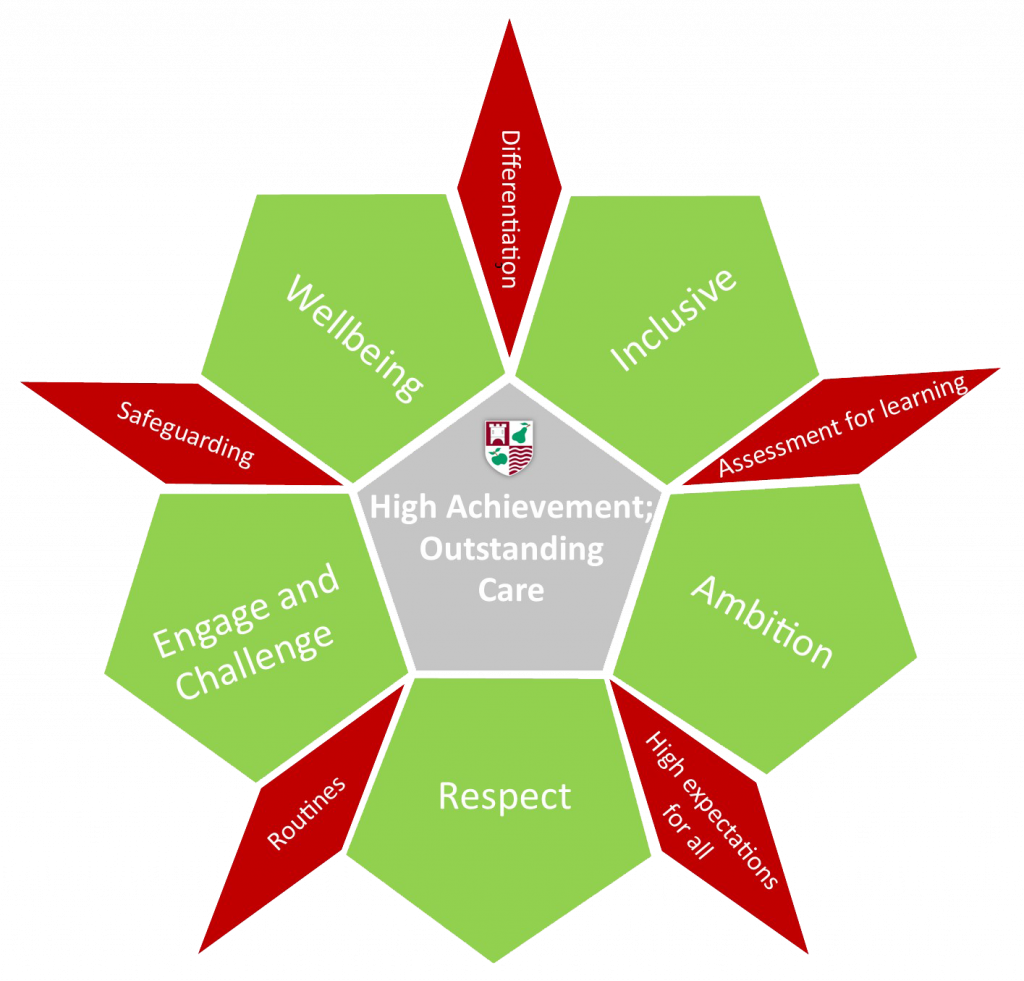 This academy is both special and unique; staff are proud to be a part of it. At Tenbury High, every child matters. We are a supportive and inclusive community.  Our motto states "high achievement outstanding care" and this is not just a statement emblazoned on the walls and letterheads; this is a statement that we live and breathe every day. Staff will take the time to get to know your child through every changing phase of their journey with us. No two children are the same and our various personalised approaches to pupil development and teaching and learning allows our provision to be tailored to suit your child . 
As a result, our pupils thrive and achieve well. They are articulate and can talk at length about their learning. We provide a variety of opportunities for our children throughout their five years with us and encourage them to make great memories that will remain with them as they grow into young adults who value and understand the importance of lifelong learning. Most importantly, our pupils are happy.
Our broad school curriculum aims to engage and challenge our pupils in order to achieve highly and to contribute positively and responsibly to the world around them.
The curriculum is designed to develop our pupils as empathetic, respectful, tolerant learners understanding of and curious about different cultures and diversity.  We inspire an interest in the world around us, whilst remaining proud of our rural identity.  The curriculum will prepare our pupils for the next stage of their life through high achievement and a culture of challenge.  The curriculum is accessible to all, facilitating knowledge and skills that will build on previous learning and provide a strong foundation for life-long learning and an understanding of the value of education.  The curriculum will develop pupils' character and integrity.  The vital skills of independence, resilience and curiosity are developed through a learning culture that encourages risk taking, enrichment and collaboration.